Roadside Assistance in Broussard LA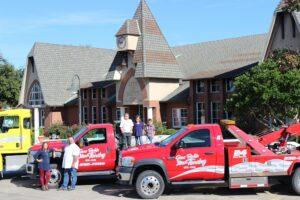 At Gene Robin Towing, we offer the most reliable roadside assistance to drivers in and around Broussard LA. We're here whenever you need us! Our service is available 24 hours, 7 days a week. If you need a jump start, give us a call. Did you lock yourself out of your car with the keys locked inside? We can quickly get you back into your car without even the smallest scratch appearing on your vehicle. If you end up with a flat tire, we will quickly and safely change it for you. We are also happy to deliver fuel to you if you run out of gas on the side of the road.
Towing & Transport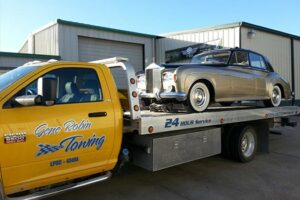 Our highly capable and skilled team is happy to help with any of your light, medium, and heavy duty towing needs! Whether you have a car, box truck, tractor trailer, or other vehicle of any size, we will be there to help in no time. Our team is also able to help with any vehicle recovery needs you may have. We can recover your vehicle from any situation, without causing any additional damage to your property. Our service is fast, reliable, and safe! Whatever service it is you need from us, we guarantee you will receive nothing less than five star customer service!
Ready to Request Service?
When you are ready to request service with us, please give us a call at (337) 232-7206. Our dispatchers are on standby, waiting for your call, and ready to send one of our skilled operators your way. Whether you need one of the services we have listed above, or one of the others listed on our website, we look forward to helping you. We are happy to serve drivers not only in Broussard, but also Lafayette, Youngsville, and all surrounding areas!